Top 10 de Documentales Psicodélicos
Published : Jun 2, 2014
Categories : Blog

Las experiencias psicodélicas son a la vez profundas y muy desconcertantes. Encontrar sentido en lo inefable no es tarea fácil, pero estos documentales seguro que te hacen pensar.
Tener viajes es una cosa, pero comprenderlos es muy distinto. Después de todo, ¿qué es lo que ocurre realmente? Por eso, aprender todo lo que se pueda sobre la naturaleza de los enteógenos es muy útil para poder entender la experiencia e integrarla en un nivel más profundo. Los documentales son una excelente manera de educarse a uno mismo y adquirir ideas que estimulen el pensamiento. Este es el Top 10 de Documentales Psicodélicos que ampliarán tus horizontes.
10. Peyote to LSD: A Psychedelic Odyssey

El etnobotánico Richard Evans Schultes fue uno de los primeros occidentales en estudiar el uso de setas mágicas por las tribus nativas de México. En este documental investiga las plantas alucinógenas de todo el mundo, y cómo influyeron en los salvajes y psicodélicos años sesenta.
9. Magic Trip

Basado en imágenes reales del legendario viaje con LSD a través del país que Ken Kesey y los Merry Pranksters emprendierion en 1964, este documental ofrece una rara visión de un extraordinario momento en la historia psicodélica de los Estados Unidos. Colorido, edificante y alegre.
8. The Substance: Albert Hofmann's LSD

Cuando el químico suizo Albert Hofman sintetizó por primera vez el LSD, no era consciente de la enorme importancia de su descubrimiento. No fue hasta que involuntariamente se embarcó en su legendario viaje en bicicleta, cuando se dio cuenta de que había descubierto algo. "The Substance" cuenta la historia del LSD, así como de su impacto cultural.
7. Metamorphosis - The Ayahuasca Ceremony of the Amazon

La Ayahuasca se está poniendo de moda con rapidez, con famosos como Sting y Tori Amos compartiendo abiertamente sus experiencias. Pero este brebaje se ha estado usando durante miles de años en la región del Amazonas. Este documental sigue a varios occidentales en su viaje por la selva sometiéndose a la transformación de la ayahuasca.
6. Manifesting the Mind
En este documental se muestran inspiradoras entrevistas con Alex Grey, Dennis McKenna, Daniel Pinchbeck y muchos más. Explora cómo influyen las drogas en la sociedad y la naturaleza de la experiencia psicodélica.
5. Ibogaine: Rite of Passage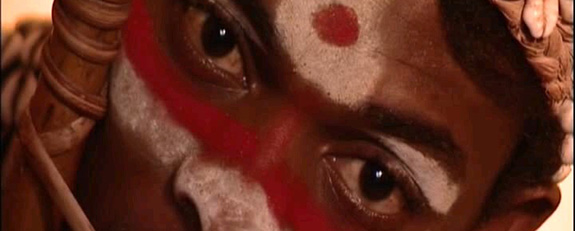 Se ha descubierto que el Iboga es una poderosa herramienta en la lucha contra diversas formas de adicción. Pero este brebaje, preparado con las raíces de un arbusto africano, lleva siendo parte integral de la práctica espiritual de los Bwiti desde la antigüedad. Este documental de 50 minutos ofrece una nueva visión sobre el uso tradicional del Iboga, su cultura y ceremonias.
4. Other Worlds (Ayahuasca)

Other Worlds se ha rodado en su mayor parte en la región Ucayali del Amazonas, y estudia la vida tradicional de la comunidad Shipibo, sus constumbres con la ayahuasca y el tema de la espiritualidad. Es lo más parecido a experimentar la Amazonia sin estar allí.
3. Entheo:genesis: Awakening the Divine Within

Entheo: génesis es un maravilloso documental que explora el renacimiento arcaico de manera general. ¿Cómo se puede adaptar la espiritualidad tradicional al colapso de la civilización moderna y los desafíos a los que nos enfrentamos? ¿Cuál es el cambio fundamental de paradigma propuesto por los enteógenos?
2. Neurons to Nirvana
Neurosn to Nirvana documenta el resurgimiento de los psicodélicos en la medicina moderna. Este documental explora las cinco sustancias principales - LSD, psilocibina, MDMA, Ayahuasca y cannabis - como poderosas herramientas para nuestra sanación. Rompiendo el tabú de los psicodélicos como medicamentos, esta película es algo obligado para todo aquel que esté interesado en su potencial terapéutico.
1. The Spirit Molecule

Estudiar la DMT es estudiar lo inefable. La DMT es uno de los psicodélicos más potentes del planeta, y sin embargo, se crea en el cerebro de manera natural, además de en cientos de plantas. Escucha lo que Rick Strassman, Alex Grey, Graham Hancock, Dennis McKenna y Roland Griffith tienen que decir sobre la partícula de dios.
comments powered by

Disqus